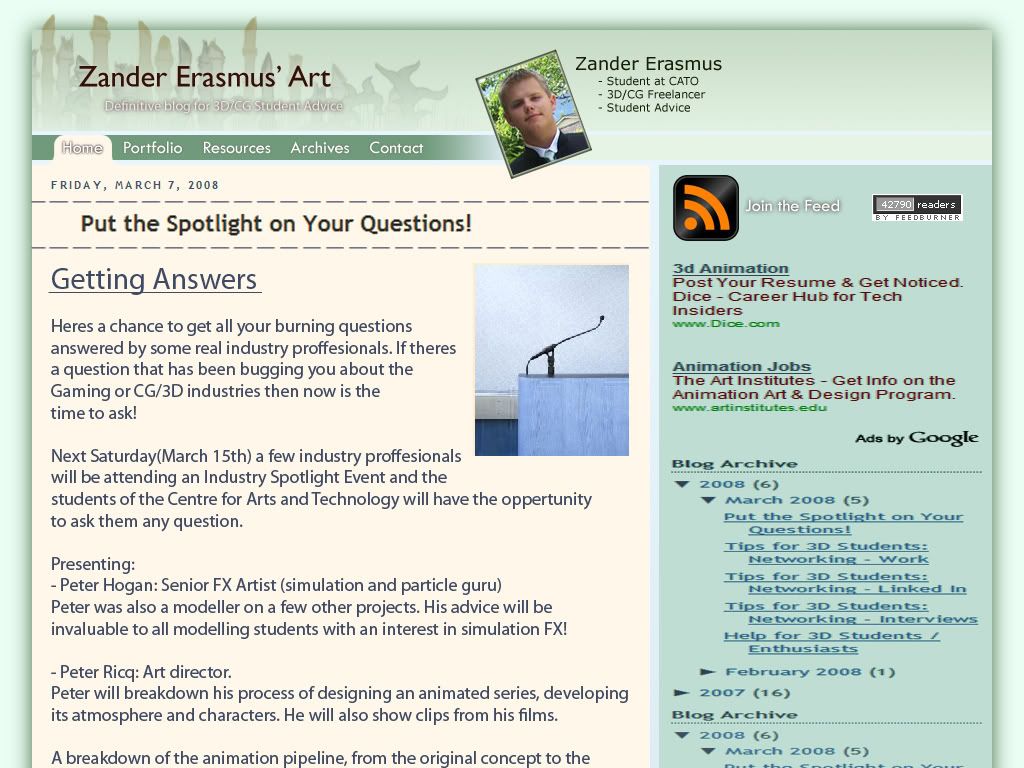 Moving Away from the 'Blogger' Look

I will be doing a massive redesign of the blog in the next few weeks and was wondering if I could get some opinions on how it looks so far. Just click on the Image for the full size. It should be 1024 X 768, representing the average viewer resolution.

Only about 30-40% of the actual graphics are complete and the rest is just the 'colour scheme' of the website. I'll be moving on to the actual coding of the website shortly as I now have enough graphics to create a working website before doing the rest.


The main focus of this new design is to catch the eye of the new commer so they might actually read my articles which may help them. The concept is that the farther you go from the look of a template, the more eye catching it is, because users who surf blogs see the same template 2000 times.

Here are some resources for redesigning your blog or website which helped me emensely when figuring out my design and theory:

How I Redesigned My Blog by Ben Yoskovitz
Talking about Blog Design: Podcast [41 minutes long]
Top 5 Ways to Improve Your Blog's Usability by Skellie
The Last Word on Minimalist Blogging by Blog Bloke
Anatomy of a Successful Blog by Blog Bloke
Who Says your Blog Design has to be Boring? by Blog Bloke
Blog Design Tips
How to design a sexy header for your site using CSS by Woork
Code Readibility 01 by Woork
Code Readibility 02 by Woork

I encourage anyone, not just designers, to critique it!